'Booms Are So Loud': Sobchak Describes Russian Elite Panicing In Rublyovka Luxury District
20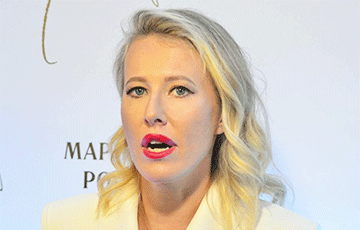 Explosions shook the ground in elite villages after the drone cluster attack.
The Russian elite is frightened by the morning drone raid on Moscow and the Moscow region. Strong explosions were heard in elite villages of the Moscow region.
Russian journalist Ksenia Sobchak (daughter of a member of the Federation Council of the Russian Federation Lyudmila Narusova) showed a correspondence with a friend in a messenger, judging by which, the Russian elite panicked in the morning.
Explosions and drone raids came as a big surprise to the residents of the Rublyovka and Barvikha districts.
Sobchak writes that her friends are scared.
"A close friend who lives in the 'Rubl': "Fu**. Explosions in Barvikha. Booms are so loud," she writes, posting screenshots of the correspondence.
The published pictures from the phone show Sobchak's conversation with a friend: she shares the details of six explosions that happened within 10 minutes periods.
Judging by her impressions, the earth was shaking after the explosions. According to incoming reports, the raid on Moscow and the Moscow region included 30 drones cluster attack.