Heavy Drone Strike On Moscow
159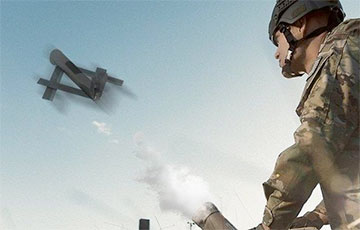 The suburbs were also covered with explosions.
There were explosions in Moscow on the night of May 30, Russian media reported. This is associated with a drone attack, according to nv.ua.
One of the explosions rocked the village of Moskovsky on 11 Atlasov Street, not far from Vnukovo. Windows on the 25th floor of a residential building were broken, there was no fire, according to The Moscow Times.
The residents were taken outside and walked along the sidewalk in confusion, watching the work of the rescuers and collecting the wreckage of a quite large drone.
The Mash Telegram channel reported about the attack of drones on another building in the center of Moscow.
"A drone attacked a high-rise building on Leninsky Prospekt in Moscow. According to preliminary information, there are wounded," the publication says.
According to the channel, fragments of the drone flew into the window of one of the apartments, 300 people were evacuated there.
The Ministry of Emergency Situations said that it was establishing the causes of the incident. The Baza and the Mash Telegram channels write that there was an explosion in the building likely caused by a drone. Residents published a video with objects that looked like the wreckage of a drone. SHOT and Mash write that one of the slabs of the building's structure was damaged.
Baza reports another drone that previously crashed into a residential building in Moscow on Profsoyuznaya Street. It flew into the window of the apartment on the 16th floor. Residents are currently being evacuated from the building.
Residents filmed an object found near the house. It is similar to an UAV wing in their opinion. This version was confirmed by the Russian police.
Moscow Mayor Sergei Sobyanin announced the morning drone attack on the capital of the Russian Federation:
"An UAV attack damaged several buildings early this morning. All the city emergency services are investigating the circumstances at the scene."
Residents of Odintsovo in Moscow suburbs say they've heard the sounds of explosions. More than ten drones were shot down in the Moscow region this morning. Most of them are in the Istra, Krasnogorsk and Odintsovo districts.