Ukrainian Armed Forces Defeat RF Tank Group On Approaches To Vuhledar
9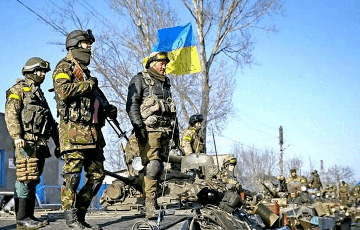 An armored platoon of Russians was destroyed.
The Russian army today launched a new tank assault on Vuhledar, but was defeated on the approaches to the city. The units of the Armed Forces of Ukraine managed to destroy an entire armored platoon of Russians.
This is reported by an OSINT researcher and an officer of the Armed Forces of Ukraine, who writes on the internet under the pseudonym Tatarigami_UA.
On his Twitter page, he said that the Russian invaders had stepped up this morning, but suffered serious losses.
"Update as of February 1, 10 am: the enemy conducted another tank assault, suffered losses and retreated. The enemy lost about one armored platoon," he stressed.
According to the Ukrainian officer, the Russians continue their attacks, but change tactics and try to attack with much smaller detachments than in the first days, but with the same results as before: they fail to take the city, the Russian Armed Forces have to retreat with losses.
However, despite this, the enemy continues to build up reserves in the immediate vicinity of Vuhledar, forming new strike groups to replace / reinforce troops on the front line.
"I think the enemy can resume larger attacks when weather conditions allow the drones to have better visibility," the officer stressed.
As the website Charter97.org reported earlier, the Ukrainian military over the past day defeated the main forces of the Russian troops near Vuhledar. The most experienced formations of the invaders were smashed.