River Svislach Blocked In Minsk
1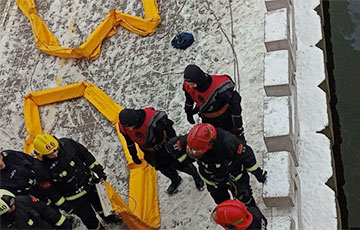 There are spills of petroleum products on the water.
Minsk rescuers have fenced off a section of the river Svislach in the centre of the city to eliminate a rainbow-colored stain.
The rainbow-colored chemical stain appeared near the place where the Niamiha flows into the river and ends at the place where the Svislach is fenced off with a yellow arm.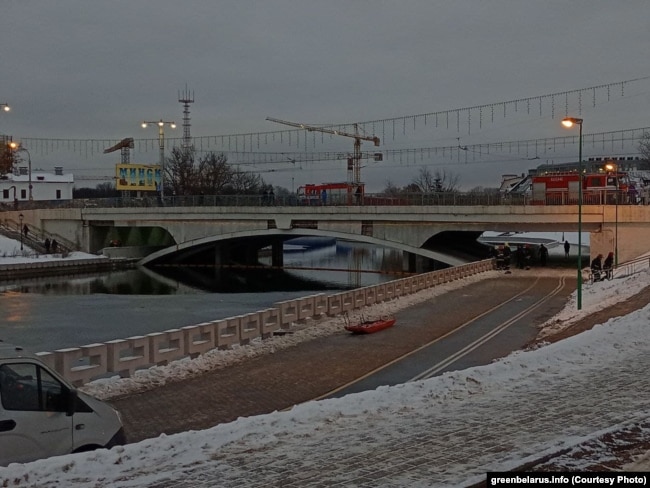 Two divers and a small crowd of curious passers-by were standing near the stain in the evening of January 26, writes Green Portal.