Searches Are Underway At Belarus' Largest Mobile Communications Company
44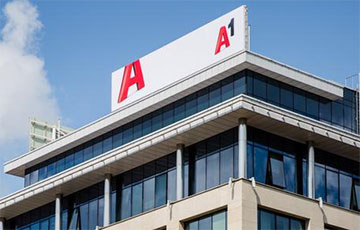 A1 is owned by an Austrian company.
Searches may be carried out at the office of A1, two sources told Zerkalo.io. There were no official comments or reports about the possible searches either from the law enforcement agencies or from the company itself. A1's contact centre has not confirmed the information about the possible arrival of law enforcers and said that "all offices are working as usual".
"All offices are working as usual, there are no restrictions," the company's contact centre said. The information about possible searches was not confirmed.
Several company employees with whom Zerkalo.io was able to talk to suggested that the law enforcers may have questions to some of the company's managers, "so common employees may not know anything about it".
We remind you that in December last year, Mikalai Bredzialiou, press secretary of the company A1, was detained in Minsk. Now he is in pre-trial prison 1 in Minsk.
In December, deputy head of Lukashenka's administration Ihar Lutski said he had been instructed to assess the actions of A1, "to find out" what was going on in the company, and "to take the toughest measures."
"Telecommunications and content provider A1, operating on the territory of Belarus, in a sense "leaked" the wrong content to the wrong place. This violates all moral, ethical and legal norms and rules. In this regard, the presidents of the Republic of Belarus have been instructed to evaluate the actions of the company," Lutski said.