Operation "Heat": There Is an Unprecedented Turmoil in the Ministry of Internal Affairs of Belarus
24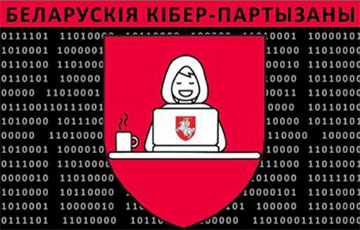 The siloviki hate each other.
Belarusian Cyber Partisans continue to publish recordings of conversations on the internal communications of the Ministry of Internal Affairs.
The audio recording, from which it is clear how the security forces hate each other, was made on July 2, 2020.
Vital Kazlou, First Deputy Head of the Internal Affairs Directorate of the Minsk Oblast Executive Committee, is participating in the conversation with Ihar Padvoiski.
At the same time, the siloviki express themselves extremely emotionally to the press secretary of the Ministry of Internal Affairs Volha Chamadanava.
Due to the abundance of obscene vocabulary, only a small part of the conversation can be published:
"Yesterday I was with the minister, did I tell you? (…) I got a reprimand. Well, one video was posted. Chamadanava found it. She went and ruined everything," says the first voice, similar to Padvoiski.
"She thinks that she has 9 lives, like a cat," answers the second, similar to Vital Kazlou's voice.
"Yeah? The minister says - well, just don't talk about that much, I tell you this, like a brother - to give a reprimand to me and to remove Hamola from his post," says the first voice.
(It is interesting that Maksim Hamola at that time was the head of the Maskouski District Department of Internal Affairs. After the conversation, he was not removed from his post. In December 2020, Hamola was promoted: he became deputy head of the Municipal Department of Internal Affairs of the Minsk City Executive Committee and is now the head of the criminal police)
"He (the minister - ed.) told me: "One more time, and I'll f**king castrate you, Padvoiski.
This bastard - I'm telling you all this, so that you just… and jam her right away. I can't find other words. Yes, I'm just shocked by yesterday, just shocked."