BSUCA Students Stand In A Chain And Sing "Warriors Of Light"
1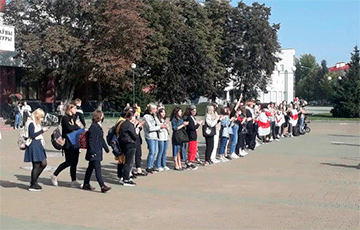 Video fact.
Protests against the illegal usurpation of power by Lukashenka continue in Belarus.
BSUCA students today formed a chain near the university and performed "Warriors of Light," a reader of Charter97.org reported.
Let us remind you that yesterday mass protests against the illegal "inauguration" of the impostor Lukashenka took place in Belarus.