10 Days of General Strike Sweep the Cockroach Away
46
Dzmitry Bandarenka
11.08.2020, 14:57

69,053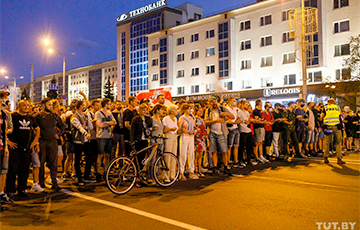 The whole world watches the events in Belarus with admiration and delight.
The light of freedom shines over the ancient land of Lithuania-Belarus.
Lukashenka thinks that intimidation of a housewife, who defeated him in the presidential election, and tortures against her hostage husband, could break the will of Belarusians. But he's wrong. No one can hold us down. Today, workers supported the young heroes, who hit the regime's stooges in the streets of night towns.
The Belarusians are as united and strong as ever. The nationwide 10-day strike will sweep the cockroach away. We bow down before Belarusian journalists and bloggers who do their work in the most difficult conditions, often risking their lives.
Hail to the Belarusian heroes who hold the white-red-white flag of freedom. There is little left until we win.
Long Live Belarus!
Dzmitry Bandarenka, coordinator of the European Belarus civil campaign