Telegram Channels: We Start a General Strike!
28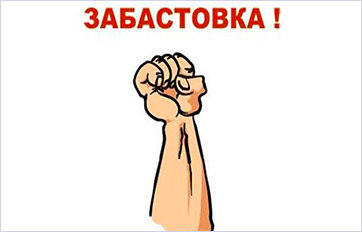 This is a constitutional right of every Belarusian.
Some Belarusian Telegram channels called for a general strike on August 11.
"Remember that since August 11th a national strike has been declared in the country!
We, the citizens of Belarus, have the right to strike according to Article 41, paragraph 3 of the Constitution of the Republic of Belarus! We must defend our right and our country for the sake of the future of our children!" the address says.
It will be recalled that several workshops of the Belarusian Steel Works (BSW) in Zhlobin, the State Institute of Powder Metallurgy in Minsk and Minsk Electric Plant named after Kozlov joined the All-Belarusian strike.