Babruisk Residents To Vice PM Turchyn: BYN 500 Is Not Salary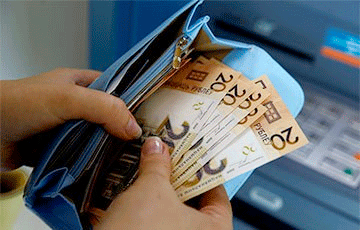 People in the regions work for a penny.
First Deputy Prime Minister of Belarus Aliaksandr Turchyn, in an interview with the Belarus-1 TV channel on May 27, said that by July 1, there should be no enterprises in the country with wages below BYN 400, writes babruysk.by.
"What does the government care about? Those companies that pay people unreasonably low wages. Here is the pending task for the government, all orders have been given. We will control this very tightly. The first stage is those organizations that pay people a salary of less than BYN 400. We set ourselves a task: by July 1, these enterprises should not exist. <...> And the next stage is planned for January 1, 2020 - enterprises with a salary below BYN 500 will be eliminated, "said the First Deputy Prime Minister.
Journalists asked Babruisk citizens how far their incomes were from the minimum promised by Turchyn.
"There is no normal salary in Babruisk. People work for a penny. Therefore, my children left abroad."
"The salary must be at least BR 10 million."
"They say that the average salary is 1000 rubles, but no one sees it."
"I believe that 500 rubles is not a salary. This money is enough only for food and utility bills."
"I have a salary of 217 rubles. Money is not enough. I work as a social worker for the care of a disabled person," the residents of Babruisk say.