Belarusian Woman Saved Girl Who Tried To Jump Off Bridge In New York
4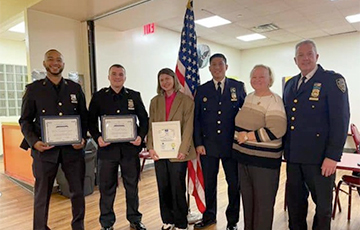 She held her foot until the police arrived.
Belarusian Anastasia Gorban saved the life of a girl in New York who was trying to jump off a bridge between Brooklyn and Queens. The Belarusian diaspora in the United States reported this.
The incident occurred on the morning of August 20. While jogging, Anastasia noticed a girl on the bridge who wanted to commit suicide: she was sitting on the edge and holding on to the handrails. Our fellow countrywoman started a conversation with the stranger, but she did not react to her entreaties. At some point, the girl let her hands go from the handrails. Fortunately, Anastasia managed to catch her by the foot and held her above the water until the police arrived at the scene.
For "extraordinary courage, compassion, humanity, instant assessment of the situation and taking measures to save a person's life," the Belarusian received gratitude from the 108th police precinct in New York.