Employee And His Boss, Who Warned About Police Raid, Detained In Lida
9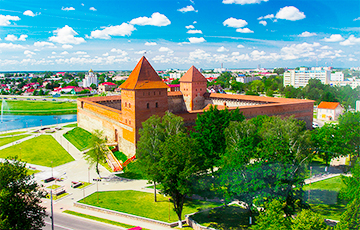 The story of a master craftsman at a private company who tried to save his employee.
A Belarusian was arrested in Lida on September 22. He was accused of "insulting" police officers and judges and also joining the Pieramoha Plan [the Victory Plan - to replace the Lukashenko government - Ed.], zerkalo.io reports.
There's more to the story.
"As it turned out, law enforcers and riot police came to his place of work, but his supervisor warned him and he tried to escape, but was unable to escape from the police," the security services said.
They published a video of the arrested boss of a previously detained man. In the video, he says that he works as a master craftsman at a private enterprise.
"Yesterday, police officers came to arrest my employee, who was not at his workplace - I warned him and tried to escape. I'm arrested for this today," the master said.
They found "signs of distributing extremist information" on his phone.