Prosecutor General Shved Doesn't Like That Belarusian Children Learn English
64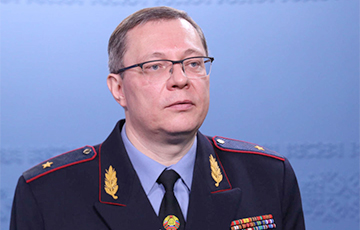 He was also outraged by the study of the activities of the Polish Armia Krajowa.
Prosecutor General of Belarus Andrei Shved was outraged by the amount of English in schools, as well as the number of elective courses. The piece about it was shown on the air of the state STV channel.
"The number of hours for studying English is more in total than for studying the Belarusian and Russian languages. Are we preparing labour force for the West? And we have English in the 3rd grade much more than Russian and Belarusian in total, then there is a question from the point of view of approaches to the organisation of the educational process," said Shved.
He was also indignant about the elective "Defenders of the Belarusian Land," which covers the activities of the Polish Armia Krajowa.