Bulgaria Expels Two Belarusians Over Threat To National Security Of Country
7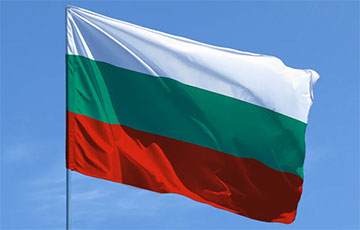 One of them served in the Hrodna diocese and was responsible for interaction with the Belarusian army.
Two citizens of Belarus and one citizen of Russia were expelled from Bulgaria because of the "threat to national security of the country". This is stated in the report of the State Agency for National Security of Bulgaria.
Bulgaria's State Agency for National Security said that the two Belarusians and one Russian were expelled from the country and deprived of the right to reside and enter Bulgaria for five years.
"The measures were introduced in connection with their activities against the national security and interests of the Republic of Bulgaria," the agency said.
It is noted that the above-mentioned persons are "associated with implementing various elements of the Russian Federation's hybrid strategy to deliberately influence socio-political processes in the Republic of Bulgaria in favour of Russian geopolitical interests."
As stated by the Russian Embassy in Bulgaria, one of them is a clergyman of the Russian Orthodox Church (ROC), rector of the Court of the Moscow Patriarchate in Sofia, Archimandrite Vassian (in the world - Nikolai Zmeyev), who was previously the representative of the Patriarch of Moscow and All Russia in the Belarusian exarchate.
The other two were ministers of the Church of St Nicholas of Mirlikia. The local media gave their names - Archpriest Yauhen Pavelchuk and Uladzimir Banko.
Pavelchuk is known for being in charge of interaction with the Belarusian army in Hrodna diocese.