Natallia Radzina: Lukashenka Does Not Trust Belarusian Security Services
12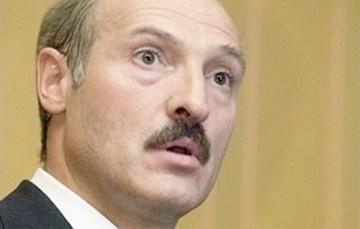 What are the dictator and his entourage really afraid of?
The European Parliament, in its resolution, recognized Lukashenka as an accomplice to crimes committed by the Russian Federation in Ukraine. Including the deportation of children.
Editor-in-Chief of the Charter97.org website Natallia Radzina spoke on Radio NV about the real consequences of the decision of the MEPs.
Natallia Radzina believes that Lukashenka's guilt in war crimes has been fully proven:
– Lukashenka is an accomplice to the war in Ukraine not only on issues of deportation of children. He, just like Putin, must bear responsibility for participating in this war.
Due to the fact that Russian troops entered Ukraine from the territory of Belarus and committed murders and other terrible crimes in Bucha, Irpin and Borodianka. Moreover, at least 700 missiles were fired from the territory of Belarus against Ukrainian cities, and in fact, there may be even more. A huge number of people died from these missiles, and Lukashenka must be held responsible for this.
And also for the fact that hundreds of thousands of Russian soldiers were trained during the war at Belarusian training grounds.
The Belarusian journalist drew attention to the fact that Lukashenka is guilty not only of aggression against Ukraine but also of crimes against his own people:
– I can cite statistics from human rights activists: if in 2021 there were about a hundred politically motivated arrests per month in Belarus, then in 2023 there were 700. Over the course of three years, repressions have increased sevenfold.
Today we cannot name the exact number of political prisoners serving their term, because monitoring of repressions within the country is impossible due to the lack of human rights activists and independent journalists.
The number of political prisoners today can be up to 10,000 people. Over the past year alone, we have learned about the death of six people in prisons. In reality, many more prisoners of conscience may have died in custody. They are abusing and torturing people. The life of every political prisoner is in danger. It is very important that the European Parliament pays attention to this.
Unfortunately, since the beginning of the war in Ukraine, the fate of Belarusian political prisoners has gone into the shadows. Also now it is very important that the EU started talking loudly about them.
Natallia Radzina said that she called for decisive action when speaking at the European Parliament. In particular, to completely stop trade with the Lukashenka regime and stop the transit of goods through the territory of Belarus:
– In a very short time, political prisoners will be released from Belarusian prisons and even Russian troops will be finally withdrawn, including the Wagner Group, the mercenary troops deployed in Belarus. Russian weapons will also be withdrawn, and the threats that constantly emanate from Belarus to Ukraine and NATO countries will be minimized.
We see that economic sanctions are introduced against the Lukashenka regime unevenly and disproportionately with those imposed against the Russian Federation. There are still fewer of them in relation to Belarus, and this, by the way, allows, for example, Russia to bypass Western sanctions using the Belarusian land.
I'll give you the latest statistics. In the first half of 2023, the trade surplus between the EU and Belarus amounted to €3.2 billion. The main beneficiaries are Poland (€985 million), Germany (€798 million) and Lithuania (€787 million).
Are Lukashenka and his entourage afraid of a warrant from the International Criminal Court? The Editor-in-Chief of the Charter97.org website believes that active actions can force not only Western countries to react to Lukashenka's crimes:
– Is Lukashenka afraid? I can't assess psychopaths. This is impossible. But I know for sure that he is afraid of economic sanctions and truly decisive actions with his rational state of mind that he probably preserved, although there is even more of this rational way of thinking among those around him.
When I say that it is necessary to stop trade with the Lukashenka regime and stop transit, these are exactly the real actions that they are afraid of.
Imagine that through the territory of Belarus (a transit country) the transportation of goods from the Russian Federation, China, and other Eastern countries will stop. How will the leaders of China and Russia react to this? In this situation, I think that they will even call on Lukashenka to release prisoners of conscience. This is what they are really afraid of, and this is what must be done.
Natallia Radzina says that the West has not yet used many levers of pressure on the Belarusian regime:
– There is also the International Labor Organization (ILO), which recently decided at its session to apply Article 33 of the ILO Constitution to Belarus.
It implies precisely an embargo on trade with Belarus. Now it's up to national governments (about 180 ILO member states) to apply this article and stop trading with the Lukashenka regime.
Of course, we need the EU and the US to be more involved in this process for Article 33 to work.
Can Lukashenka betray Putin and change sides? The Editor-in-Chief of the Charter97.org website expressed the opinion that the Belarusian dictator has no policy space:
– This man apparently cannot imagine his life without power. He will go through "hell" again and again without thinking about anything. He has already chosen a side. The war against Ukraine has been going on for 1.5 years, and Lukashenka has been taking an active part in it.
He supports Putin in every speech. There are no signals from his side that he can somehow get out of this war or that changes can happen in the country. We see that repression is only intensifying within the country. Bandits from the terrorist organization Wagner found shelter in Belarus, and Russian nuclear missiles were deployed there. There are threats not only against Ukraine but also against the whole world.
I don't understand how Lukashenka will suddenly try to balance in this situation. In my opinion, this is no longer possible. He will continue doing this until his complete destruction, which, I am sure, will happen.
Despite the fact that Russia is actively disarming Belarus, taking shells and weapons to the front, the Lukashenka regime, according to Natallia Radzina, continues to pose a threat to the entire region:
– Full-scale military drills will take place in Belarus at the end of September. Military attaches from 14 African countries recently paid a visit, and the Wagner Group is still in the country. It's hard to say what will happen next. I think that Belarus will remain potentially dangerous for Ukraine and Western countries as long as dictator Lukashenka rules.
What was the purpose of the visit of these African military attaches? In order, according to official information, to intensify military cooperation. How? We know that previously quite a lot of weapons went to these countries from Belarus. Both Belarusian Soviet-made weapons and Russian weapons were sold through Belarus to these countries. Perhaps now it will already be supplied back to Russia or Belarus.
Recruits from the Russian army can also return to the territory of Belarus at any time for training at training grounds if a new draft is carried out there. All these are possible. I wouldn't feel safe in this situation and think that Belarus no longer poses some kind of danger.
The Editor-in-Chief of the Charter97.org website believes that Lukashenka no longer believe the Belarusian security service, so he is trying to get control over the Wagnerites who stayed in Belarus:
— The Wagnerites are still in Belarus. We cannot give the exact number of the mercenary troops. Initially, there were up to 10,000, later some of them went to African countries, to Russia (some on vacation, and some entered into an agreement with the Russian Ministry of Defence and returned to fight in Ukraine), and some stayed in Belarus. They are located not only in the Belarusian village of Tsel in the Mahiliou region, but also at various military training grounds in Belarus. Some fighters are already signing contracts with the Belarusian Ministry of Defence. However, there are still a lot of troops of this terrorist organization on the territory of Belarus. We don't know what will happen to them next.
There are various rumours that they are now coming into subordination of Lukashenka. They will supposedly form his own Wagner Group. I don't know how he can finance it on his own - there are different schemes. I think this means that Lukashenka does not trust the Belarusian army and security services today. He wants to have guards like these next to him. Apparently, he believes that they can somehow save his life.
Will Putin be able to form a new "axis of evil" that will include Belarus, North Korea and other dictatorships? Natallia Radzina believes that the Kremlin's head is not capable of such a task:
– Maybe he's trying to mobilize these marginalized people, but it looks pretty funny. Even his meeting with Kim Jong Un in Vladivostok became a real disgrace and humiliation for Putin, who waited for the North Korean dictator for a very long time and came to see him in Vladivostok.
In fact, just as Putin was humiliated by Prigozhin during the March of Justice against Moscow, Putin was humiliated in the same way by Kim Jong Un, to whom he crawled on his knees to ask for weapons. What kind of alliances can a person build who is generally afraid to leave the territory of his country, because any so-called ally could betray him?
He no longer even travels to Kazakhstan and Armenia. Putin is afraid to come anywhere because he could be arrested at any moment.