Rogozin Says Moscow Attacked By 'Ducks'
12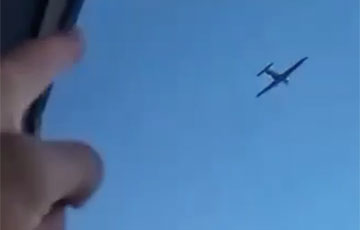 Radio-electronic drone jammers are useless for such devices.
Previously unknown aircraft-type drones with an aerodynamic "duck" pattern, such as those used in the attack on Krasnodar on May 26, have been used in the attack on Moscow. This was announced by Aleksey Rogozin, son of Dmitry Rogozin and head of the Centre for Transport Technology Development, reports Baza.
According to him, the power plant of the UAVs used is with internal combustion engine, the wingspan is not less than 4 meters, and the theoretical range is from 400 to 1,000 kilometres. The cost of each such drone is estimated between $30,000 and $200,000.
"Radio-electronic drone suppressors are generally useless for such drones, the only way to effectively counter them is to shoot them down," wrote Aleksey Rogozin.
As Charter97.org reported, there was a mass drone attack on Moscow and Moscow Region this morning. There is destruction in the Russian capital.