Motovelo Ex-Owner Murauyou Released, Leaves For Dubai
30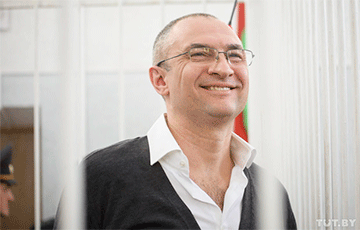 On what basis the businessman was released is unknown.
The ex-owner of Motovelo and the Yalizava glass factory, businessman Aliaksandr Murauyou, was released. According to Office Life Life sources, the businessman was released in December-January and almost immediately left the country. Presumably, now Aliaksandr Murauyou lives in Dubai (UAE).
On what basis Murayou was released is unknown.
It is important to note that in January 2017, the businessman was sentenced to 11 years in prison with confiscation of property for fraud, embezzlement, tax evasion and other crimes. This term remained even after the second trial: in May 2018, the businessman was tried for non-payment of taxes on an especially large scale.
Aliaksandr Murauyou started his business in the 1990s with tailoring, got rich in the supply of foodstuffs and left Belarus for a while. In the early 2000s, he returned and, as the owner of the Austrian ATEC Group, invested in the country's glass industry. At the peak of his prosperity, his companies controlled factories in Yalizava, Hrodna, Homel, a glass enterprise in the Smolensk region.
In 2007, ATEC Group became the owner of the Motovelo plant, undertaking to modernize and expand production. Murauyou failed to do this. In June 2015, he was detained by KGB officers at the Minsk airport while trying to fly abroad.
Part of Murauyou's glass assets was liquidated, and part was transferred to the state. Motovelo (like most of the subdivisions created on its basis) went through the bankruptcy procedure and has been in liquidation since 2018. The assembly of bicycles and motorcycles has been resumed by the state at the site of the new legal entity Motovelozavod. It is run by the former mayor of Minsk, Mikalai Ladutska.