Biathlon Scandal Broke Out Between Russia And Belarus
13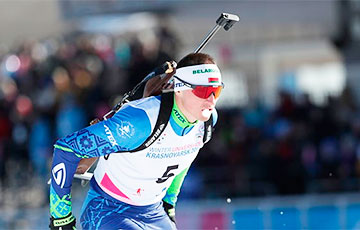 The conflict may become of a diplomatic nature.
Belarusian biathletes were not allowed to wide-open race at the Russian Championship. The jury of the competition issued the decision.
Russian sportscaster Dmitry Guberniev believes that this could lead not only to sports but also to a diplomatic scandal between the countries.
He wrote about this on his Telegram channel.
Mr Guberniev noted that only 53 athletes took part in the race, however, 60 were to be there according to the regulations. The sportscaster said that the Belarusians had already raised the issue regarding the incident.
"Only 53 Russians ran, and our Belarusian friends were very upset and tense! A big sports scandal is brewing. It will also cause a political scandal," he wrote.