New Trial Date In Siarhei Tsikhanouski's Case Became Known
3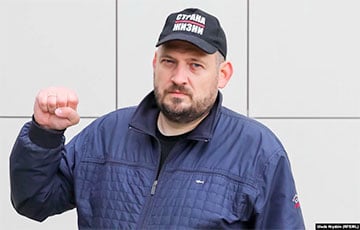 The political prisoner refused to comply with the illegal demands of the prison administration.
On February 14, the Zhodina Court will consider a new criminal case against political prisoner Siarhei Tsikhanouski, who is already serving an 18-year sentence. The court's calendar provides this information, according to the Brain Belarus Telegram channel.
Political prisoner Tsikhanouski will be tried for "malicious disobedience to the requirements of the administration of the correctional institution". The sanction of the article provides for up to two years in prison.
The Investigative Committee stated earlier that, Siarhei Tikhanovsky, "while in prison", allegedly "violated the rules of serving the sentence, did not follow the legitimate demands of the administration officers, was rude to them, and provoked conflicts among inmates".
Recall that in December 2021, Siarhei Tsikhanouski was illegally sentenced to 18 years in a penal colony. In July, the political prisoner was transferred to colony No. 15 in Mahiliou.