Kalinouski Regiment Is A Diamond
16
Bohdan Yaremenko
18.09.2022, 16:55

30,018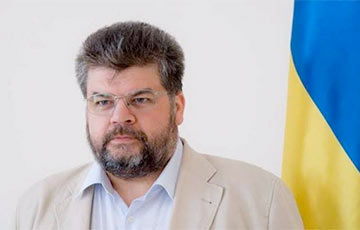 The developments around the Belarusian volunteers will be dynamic in the near future.
Ukrainian People's Deputy from the ruling Servant of the People political party Bohdan Yaremenko on his Facebook page called for support for the Kastus Kalinouski Regiment:
"Follow the Kastus Kalinouski regiment. Watch and help.
It is a division of the Armed Forces of Ukraine actually, but it consists of people from Belarus. Belarusians are fighting for the independence of Ukraine along with Ukrainians.
The command and fighters of the regiment each time become more aware of their role not only as a combat unit, but also as a Belarusian opposition and political organization.
This movement could have far-reaching consequences, as the regiment already has recognition both within Belarus itself and among the very diverse Belarusian opposition forces in exile. The regiment still lacks political representation, but it has no reputational issues.
The activities of the regiment in Ukraine, and faithful service to our state during military hardships pose a moral dilemma for us: whether to help Belarusians solve their problems after solving ours. The most important thing is that we have such a need, and now we also have a faithful, proven ally to do it.
The developments around the regiment will be dynamic in the near future. I would recommend to the Ukrainian authorities not to waste time on compromised, unpopular, and in some places narrow-minded Belarusian opposition leaders, but to appreciate the diamond that, by the will of fate, appeared in our hands.
Follow and help. This is our future and the future of the entire region.