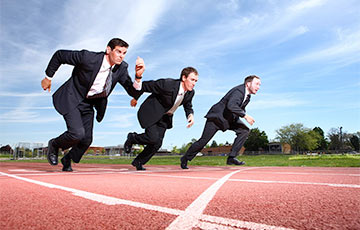 Everyone can be on the list of the undesired and nobody is immune.
The Halouchanka-Newton government today really decided to teach them how to impose sanctions. A list of 190 economic entities with foreign capital has been published. There are foreign investors that are prohibited from selling their shares. We can say that a list of businesses suspected of disloyalty and a desire to leave the most stable economy in the world has been published, writes the Nick and Mike Telegram channel.
What conclusions can we draw? The investors who fell under the 'counter-sanctions' will most likely simply record losses because no one from this list will be allowed to work in peace. In fact, this is a hint at a raider seizure of the foreign investors' shares.
Moreover, the blows fell on those who were previously considered 'their people'. For example, Euroopt, Eurotorg and Seismotechnika got it.
This is a wake-up call that everyone can be on the list and no one is safe. It's just not yet the turn. Yury Chizh who has already been behind a lattice for more than a year will confirm. There is only one step from collecting watermelons to a pre-trial detention center. Moreover, it is not always obvious to the one who makes it.
Interestingly also, no from the known in the list. These are Raiffeisenbank, A1, Kronospan (here are some details) and a lot of other companies with predominantly Austrian capital, which regularly found themselves in the spotlight of independent media as having a questionable attitude towards human rights.
If anyone could doubt this special relationship of the unlisted companies with the regime, now the junta has put this very connection on public display. There are no restrictions as long as there is loyalty.
The junta delivered a clear message for future sanctions packages. Do you have your company on Halouchanka's list? Is it not there? Then you'll be on the other list. Open source verification is not required. The junta, as in the case of state awards, issued black marks itself.
The companies, which continued their business in the junta territory appeared in a difficult situation. The slightest disloyalty to the regime - and they are already on the list of various restrictions. Moreover, the loyalty is now legally affirming. As noted above, this is a direct path to getting into the sanctions list. As a result, business with the junta is unprofitable in any case. There's no neutral status. It couldn't be.
And we congratulate Halouchanka-Newton with one more shot on the rest of the foreign investments.