"It Was Shock": When Putin Decided To Go To War Against Ukraine
10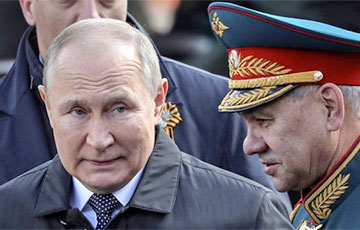 An Austrian military expert made a statement.
The leader of the aggressor country Vladimir Putin decided to wipe Ukraine and its people off the face of the earth after the beginning of the revolution of dignity, because it was thanks to Euromaidan the country managed to get rid of the influence of the Russian Federation.
The Russian dictator has always treated Ukraine as a country for his interests. He has been preparing for decades to expand the Russian Federation, Austrian military expert Tom Cooper said in a broadcast on YouTube.
"...He has always had the idea of conquering Ukraine. It was like a punch in the face for him when Ukraine rose in 2014 thanks to Maidan and got rid of Russia's influence. It was a shock for him - how did it happen that Ukrainians turned their backs on me? We should kill and destroy them, wipe Ukraine off the face of the earth!" said the interlocutor.
We will remind you that earlier military expert Oleg Zhdanov said that Russian President Vladimir Putin lived in anticipation of a big Russian victory over Ukraine, after which he hoped to negotiate and dictate the terms of the cease-fire.
Putin is well aware that Russia essentially has no more troops. He will need a respite to assemble a new army.