AFU Devastatingly Hit The Concentrations Of Russian Troops In The South
3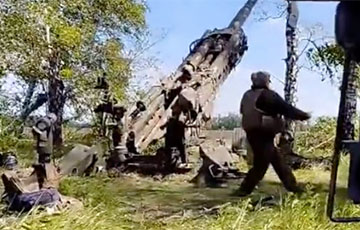 A huge amount of military equipment and ammunition of the Russian Federation was liquidated.
Ukrainian defenders in the south destroyed 30 Russian occupiers, a T-62 tank, an Uragan multiple launch rocket system, a Msta-B howitzer, eight vehicles and two ammunition depots during the day.
The Operational Command South reported on Facebook.
It is noted that the occupiers inflicted four strikes on Ivanivka, Koshove and twice on Zarichny with pairs of Ka-52 helicopters. No casualties. In addition, the occupiers shelled Velika Kostromka with heavy artillery.
In response, the Armed Forces of Ukraine launched a missile strike on the enemy's concentration in the area of Darivka in the Kherson region, and also struck the enemy's concentration in the area of Davidiv Brid with two attack aircraft. The occupiers fired back with two air-to-air cruise missiles fired from a Su-35 fighter against the attack fighters.