One Of Ukraine's MAZ Dealers Refuses Belarusian Products
3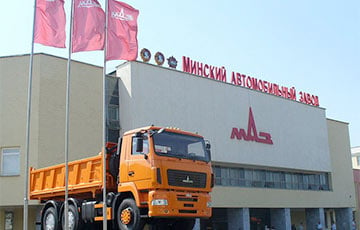 The company's statement says that Belarus will become democratic and free.
One of the largest Ukrainian dealers of the MAZ truck brand, the UkrEuroMAZ company, refuses Belarusian products, according to the vesti.ua web publisher.
It is noted in the message that since the establishment of the UkrEuroMAZ LLC, the enterprise has described itself as a company selling vehicles of the Minsk Automobile Plant, as well as equipment on the MAZ chassis produced by Ukrainian manufacturers.
"We believe that products of the MAZ will return to the Ukrainian market, and Belarus will become a free and democratic country. In the meantime, we are starting on a new stage in the development of the company: the sale of equipment produced by the UkrEuroMAZ for the chassis of European manufacturers. So today, we purchased and received the Renault D chassis and we are already thinking about what equipment to install on it," the company commented on the decision.