'No Bogus Company Will Help': Salaries Go Down Significantly At Belaruskali
4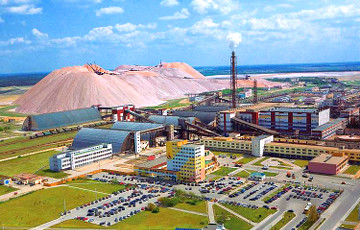 What is happening to the largest Belarusian enterprise that fell under the sanctions?
Officially, the Belarusian army does not take part in the war between Russia and Ukraine. However, Belarus does support the Kremlin in this conflict: Lukashenka provided the territory of Belarus for the passage and temporary deployment of Russian troops, and strikes were launched from the territory of Belarus against Ukraine. According to international law, this is equated with complicity in military aggression. Due to complicity in the war against Ukraine and mass repressions, Belarus is subject to US and EU sanctions. According to First Deputy Prime Minister Mikalai Snapkou, they "affected about 20% of the Belarusian economy and led to a decrease in Belarus' GDP in January-April by 2.1%": because of them, this year alone, the Belarusian economy risks losing $14 billion in export revenue.
The largest potash enterprise in Belarus, Belaruskali, one of the main suppliers of potash fertilizers to the world market, was also on the sanctions black list. Sanctions against it were imposed after the scandalous presidential elections in 2020, and the suppression of mass protests against Lukashenka by the Belarusian authorities. After that, the enterprise had problems with the sale of products: in February of this year, Lithuania, and then Ukraine, stopped the transit of Belarusian potash through their territory, currenttime.tv reports.
Employees of Belaruskali refuse to talk to journalists on record for fear of layoffs or criminal prosecution, but in private conversations they confirm that times are not the best at the enterprise now. Products are stored in warehouses, miners are transferred to 2/3 of the tariff rate.
"Many workers' salaries have sagged significantly. But formally, they sank not due to wage cuts, but due to the fact that many mines are undergoing repair work, shutdown work and, accordingly, all kinds of bonuses are being withdrawn," explains Uladzimir Tsimoshchanka from the strike committee of Belaruskali.
The Belarusian authorities traditionally see an alternative to Western markets in Russia. However, as economist Leu Lvouski explains, in the case of potassium, things are not as simple as with its transportation.
"There was a statement by Lukashenka that another year is needed to complete the modernization of the terminal near St. Petersburg," the economist says. "And Lukashenka's most recent statement was that "in two years we will definitely have our own port." This means that even the most optimistic expectations are supposed to come true only after a very long period of time.
Now the company sells potash cheaper than its biggest competitors Russia and Canada. According to former and current employees of the enterprise, only entering new sales markets or resuming transit through the port in Lithuanian Klaipeda will help improve the situation.
"If you manage to make a maneuver in the trade in potash fertilizers through some cuts, cuts in wages, payments, the company can stay afloat," explains Uladzimir Tsimoshchanka from the strike committee of Belaruskali. "Well, if this window of opportunity does not exist, then no bogus company will help, because, in fact, there are no ways. There are secondary sanctions that not everyone wants to fall under."