Belarusian At 'Military Drills' In Brest Region: Russian Soldiers Behave Like Swine With Us
50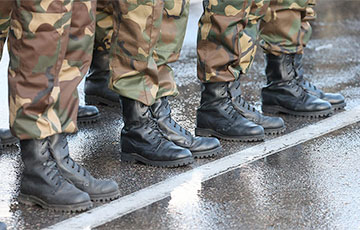 The occupiers call the Belarusian soldiers "fresh meat".
The Telegram channel of the Belarusian Union of Workers (BOR) published a letter from a subscriber:
"Hello there. My brother is now on "military drills" in the Brest region, I will not name the unit number so as not to set anyone up. He says that apparently they are being prepared for an attack on Ukraine. Along with them are Russian soldiers who treat our guys in the most brutal manner, laughing among themselves saying that this is fresh meat.
The brother says that they carry out ideological work with them several times a day, talk about "Nazism and the protection of the whole world from Ukrainian fascists." The worst thing is that among some soldiers there are those who believe in this and want to go to war!
I cannot believe that Belarus will be dragged into this. It's like a nightmare for me! None of my acquaintances support either Lukashenka or the war. How can we be drawn into this? We have to thwart the plans of these idiots!"