Canada Can Replace Belarus In Ukrainian Fertiliser Market
4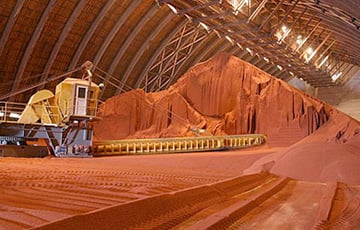 There is an alternative to replace Belkali.
Canadian potash fertilisers can become the main ones on the Ukrainian market and thereby replace Belarusian potash after Canada cancels import duties on Ukrainian goods for a year, writes the "Belarusians and Market" web publisher.
The Ukrainian Agrarian Business Club reported on the possible role of Canada in the Ukrainian market of potash fertilisers. The club's report named Canada the world's largest producer and exporter of potash fertilisers. This country produces about 12 million tons of potassium, which is more than 20% of the world's production.
At the same time, Ukraine imported 287.5 thousand tons of potash fertilisers in 2021, 69% came from the Republic of Belarus.
"Purchases from this country will not be made in the future for obvious reasons. Therefore, Ukrainian farmers need to look for alternative suppliers, and Canada can become one of them. The abolition of import duties may become an additional factor, as it will increase the competitiveness of Ukrainian agricultural products in the Canadian market. There is an excess of agricultural products on the Ukrainian market. Thus, Ukraine will be able to purchase potash fertilisers in Canada sending its agricultural products in turn and with the same transport," the association said.
According to the Ukrainian Agrarian Business Club, Canada imported 2.8 million tons of corn, 1.2 million tons of sunflower meal and 0.5 million tons of soybeans in 2021. Ukraine can supply these goods to the Canadian market through the seaports of the Baltic countries.
The association recalled that Ukraine had insignificant volumes of export supplies of agricultural products to Canada before the outbreak of the hostilities. It was due not only to the significant territorial remoteness of this country but also to the rather high level of development of the Canadian agro-industrial complex.
Thus, agricultural products worth $29.3 million were delivered to Canada, 49% of export revenue was formed by apple juice, 18% by sunflower oil and 11% by soybeans in 2021.