Trial Of Mikalai Autukhovich And 11 More People Started In Hrodna
16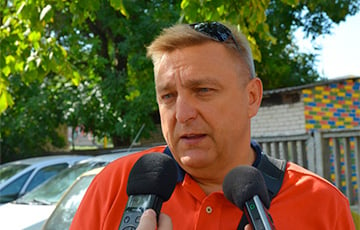 Some political prisoners are kept in small cages during the "trial".
On May 18, a high-profile trial will begin in Hrodna Prison No. 1. Mikalai Autukhovich and 11 others will be tried there. The businessman, a veteran of "Afghan war" will be tried for "treason against the state," "creation of a criminal organization," "terrorism," "attempting to seize power through unconstitutional means" and other articles of the Criminal Code (12 in total), reports euroradio.fm.
Iryna Harachkina, Uladzimir Hundar, Halina Dzerbysh, Volha Mayorava, Iryna Melkher, Anton Melkher, Siarhei Rezanovich, Lubou Rezanovich, Pavel Rezanovich, Pavel Savva, Viktar Sniahur are also charged in the case. As the human rights activists write, all of them, depending on their role, are charged under more than 10 articles of the Criminal Code.
The case will be considered by Hrodna Regional Court, it contains more than 65 volumes. The judge is Maksim Filatau, who in early 2021 sentenced political prisoner Vitold Ashurak, who later died in unclear circumstances, to five years in prison.
Mikalai Autukhovich was detained in late 2020.
Autukhovich and some other defendants in the case are kept in separate small cages during the trial.