Lukashenka Signed Law Under Which He May Be Executed
33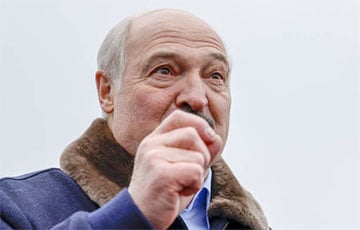 The international terrorist falls under several amendments at once.
Lukashenka has signed a bill amending the Criminal Code of Belarus. Now an attempt to commit acts of terrorism may be subject to an exceptional punishment - execution, reports zerkalo.io.
The amendments to the Criminal Code will come into force 10 days after their official publication, that is, from May 29 this year.
The new wording of the Criminal Code expanded the use of the death penalty (Article 59, "The death penalty").
"As an exceptional measure of punishment, the use of the capital punishment (pending the abolition of the death penalty) for offences provided for in
Article 124(2) (Act of terrorism against a representative of a foreign state or an international organisation);
Article 126, paragraph 3 (Act of international terrorism)
Article 289, paragraph 3 (Act of terrorism committed by an organized group or involving the use of nuclear energy facilities or of radioactive substances or nuclear materials or highly toxic, chemical or biological substances, or involving the murder of a person)
Article 359(2) (Murder of a state or public figure committed in connection with his state or public activities for the purpose of influencing the decisions of the authorities)".
In addition, the new version of the Code states that the death penalty is imposed "for particularly grave crimes involving the intentional taking of a person's life under aggravating circumstances, some other particularly grave crimes".
Article 67 of the Belarusian Criminal Code ("Imposition of punishment for an incomplete crime") is also changed.
Previously, the death penalty could not be imposed for the preparation of a crime and attempted crimes. Now this paragraph is amended with exceptions by adding crimes that already provide for the death penalty under the current Criminal Code: paragraph 2 of art. 124, paragraph 3 of art. 126, paragraph 3 of art. 289 part 3 and art. 359 part 2.
The international terrorist Lukashenka legally falls under several amendments of the "law" he signed.