Officially: Partisans Liquidated High-Ranking Russian Military In Melitopol
1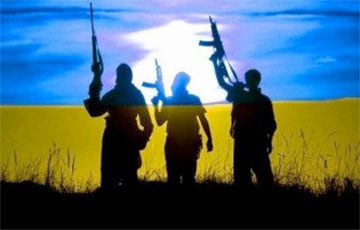 The reaction of the occupants to the daring attack has become known.
In Melitopol, seized by the Russian military, members of the partisan movement liquidated several high-ranking enemy officers.
The occupiers do not advertise the deaths of their commanders, but have intensified checks in the city in an attempt to locate Ukrainian defenders, the Zaporizhzhia regional military administration reported.
"In Melitopol, partisans have liquidated high-ranking Russian servicemen. The occupiers are trying to conceal this situation. But today the Russian military were intensively checking private vehicles in the city, probably in search of the partisans," the report said.
According to Melitopol residents, the invaders have brought into the city their informers who are spreading fakes and trying spread several messages among the townspeople, along the lines of "At the beginning of the war the authorities surrendered the city", "Ukraine abandoned Melitopol, that is why there is no evacuation, wages are not paid", "When the AFU comes to Melitopol the city will be bombed" and other false "scare stories".
"Of course, all these enemy messages are oriented only to make Melitopol residents agree to cooperate with the invaders and stop trusting the legitimate Ukrainian authorities," the regional military administration noted.