Telegram-Channels Writing About Lukashenka's Deteriorating Health
40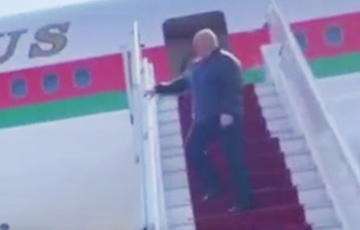 Allegedly, the dictator can't stay seated for long.
Telegram channels continue to fuel rumours about the deteriorating health of the Belarusian dictator.
"Sources say that Lukashenka can't stay seated for long and, as prescribed by doctors, works mostly lying down at home, carefully hiding his condition from most of his subordinates," writes the Belaruskaya Vyvedka telegram channel.
We note that Lukashenka continues to appear at meetings, despite the information about his deteriorating health.
However, a video of Lukashenka barely dragging his feet down the ramp during his visit to Yerevan.
Earlier, Charter97.org wrote about what the Belarusian dictator may be ill with.