How Cuba and Venezuela Betrayed Lukashenka
15
Vasyl Veras, Salidarnasts
27.01.2022, 14:56

23,160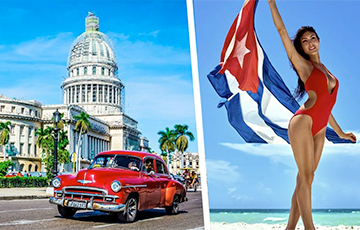 You too, Brutus?
Do you remember how propagandists advertised the deployment of Russian military bases in Cuba and Venezuela as one of the threats after the announcement of the Kremlin's ultimatum to the West? But, as it turned out, these Latin American states are at serious geopolitical issues with the authorities of the Russian Federation and the Belarusian as well.
Alexander Lukashenka and Vladimir Putin are today the main preachers of anti-Americanism. And, of course, in the confrontation with the United States, they are counting on states that are also in conflict with Washington.
Recently, congratulating President Miguel Mario Díaz-Canel Bermúdez on the day of Cuba's liberation, Alexander Lukashenka noted that the special "based on the generality of value principles" relations were formed between Minsk and Havana. And he promised to provide the island with all possible support in the international arena.
Lukashenka speaks out with roughly the same spirit when it comes to Belarusian-Venezuelan relations. However, as it happens, the Latin American states are not at all eager to escalate with the United States.
The interview by Russian media with Dmitry Medvedev, the Deputy Chairman of the Security Council of the Russian Federation, can serve as evidence. He stated that the deployment of Russian military bases in Cuba and Venezuela is out of the question.
But the most interesting thing in this story is the answer to the question "why?"
Venezuela and Cuba want to get out of isolation and restore normal relations with America, according to Medvedev.
Even Venezuela and Cuba…
Only the ruler of Belarus constantly attacks the United States.
Vasyl Veras, Salidarnasts