Impostor Cannot Initiate Referendum
97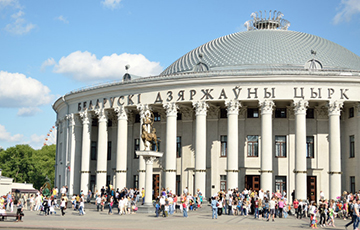 The theatrics are awaiting us.
Illegitimate ruler Lukashenka has announced the date of the so-called "referendum" to amend the Constitution of Belarus.
A number of leaders of democratic forces in Belarus have made a statement on the matter:
- A referendum is first and foremost an alternative, a choice of two or more possibilities. The event proposed to the Belarusian people is a political farce and has nothing to do with a referendum, proceeding from the following grounds:
According to the Law of the Republic of Belarus on the organisation and holding of referendums, a private party cannot initiate a referendum. Lukashenka is an impostor, recognised neither by the Belarusian people nor by the international community, who has stolen from the people the sovereign right to elect their government, and continues to hold power only through lies and violence.
According to the Declaration of the Rights of Man and of the Citizen, which is the basis of constitutional principles of all countries of the world, if the basic law of the country does not contain the principle of separation of powers and human rights - it means that this country does not have a constitution. Proceeding from the fact that the present Constitution of the Republic of Belarus does not contain the principle of separation of powers, and that all branches of power - executive, legislative and judicial - are actually subordinated to one usurper, Belarus does not have a Constitution in the traditional sense.
The law is grossly violated in the country. The Belarusian people are deprived of the constitutional right to elect and to be elected. Basic human rights that are registered in the laws of the Republic of Belarus and constitute the norms of international law are violated in the country. Torture and other degrading actions, prohibited by international and national legislation, are used against the Belarusians. We are denied in carrying out peaceful rallies, in fair defense in the court and other basic human rights. We are actually denied the right to life because no criminal proceedings are opened against the murderers of civilians.
Thus, the proposed next change in the laws is nothing more than another theatrics aimed to get through a pre-planned resolution. It cannot, therefore, have any legal consequences. A political campaign can only be considered legitimate if the following conditions are met:
The release of political prisoners as a necessary condition for restoring civil peace;
The investigation of the killing and torture of civilians advocating their constitutional rights through peaceful political activities.
Conducting fair elections under international supervision.
The statement is signed by the representatives of the organizing committee of the conference of democratic forces in Belarus:
Andrei Sannikov, presidential candidate, former deputy foreign minister and leader of the European Belarus civil campaign,
Valeryj Tsepkala, presidential candidate, former Deputy Minister of Foreign Affairs, founder of Hi-Tech Park
Siarhei Dyleuski, leader of the Belarusian Union of Workers,
Anatol Kotau, head of the East European Strategy Forum, a former employee of the Presidential Administration of Belarus
Aliaksandr Apeikin, executive director of the Sports Solidarity Fund,
Veranika Mishchanka, representative of the Narodnaya Hramada social-democratic party
Dzmitry Balkunets, political analyst