Did Lukashenka Infect Metropolitan Veniamin With Coronavirus?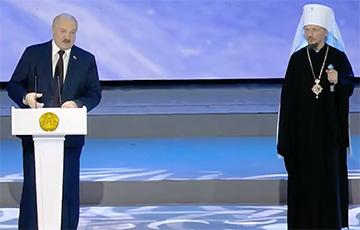 The Metropolitan has been diagnosed with Covid-19.
At least two bishops of the Belarusian Orthodox Church have confirmed COVID-19 - Metropolitan Veniamin (Tupeka) and one of the most honoured bishops of the BOC, 77-year-old Archbishop of Pinsk and Luninsk Stsefan (Korzun), reports Christian Vizia.
Metropolitan Veniamin did not hold a service for Epiphany yesterday.
A week ago, Veniamin attended an event with Lukashenka, when the dictator confessed that he had covid pneumonia.
Charter97.org drew attention then to the metropolitan's reaction when Lukashenka confessed he was ill.