Media: Uladzimir Siamashka Hospitalized In Moscow With Heart Attack
52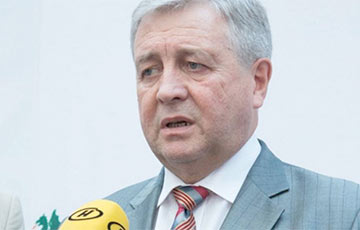 The blood pressure on the Belarusian ambassador has risen.
The Mash Telegram channel, associated with the Russian security forces, announced the hospitalization of Belarusian Ambassador in Moscow Uladzimir Siamashka. He had a heart attack.
On Sunday, 72-year-old Uladzimir Siamashka complained of heart problems. His blood pressure was increased - up to 180/110 and more, which caused the risk of complications. Doctors drew attention to the increase in the work of the atria, and delivered the ambassador to the hospital on time, which eliminated the risk of a stroke.
He had a hemorrhage in his left eye. Doctors assess his condition as moderate.