Conscripts Called Up To Belarusian Army A Month Earlier Than Usual: Why?
17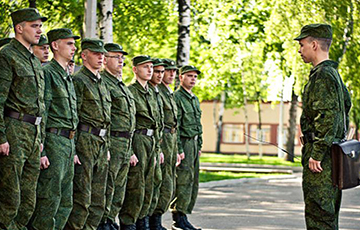 A representative of the Ministry of Defense has voiced her opinion.
The scheduled call-up of recruits to the Armed Forces will begin in October, not in November, as previously reported by the Minsk-News agency. The press service of the Ministry of Defense confirmed to Onlíner that the dates of conscription had been moved.
Compounds and military units of the Belarusian army will be manned from October 25th till November 5th. The date of the oath giving in the army will change due to the postponement of conscription. This year it will be held on November 20.
As Natallia Haurusik, the official representative of the Defense Ministry, explained to Onlíner, the conscription terms will remain the same, as well as the service term. Only the deadline for sending to the troops has changed - this means that new recruits will go to the troops an average of a couple of weeks earlier.
"This is primarily due to the intense combat training this academic year in the Armed Forces. If they arrive in the troops a little earlier, by the beginning of the basic military training they will have time to complete the basic military training course, to get the primary necessary skills and to hit the ground running and join the combat training in the units," said Natallia Haurusik.
Young men will go to military service in the internal troops of the Ministry of Internal Affairs, parts of the State Border Committee and the KGB on the usual dates - from November 15 to 30.