Mechyslau Hryb: We Need Clear Vaccination Program Against COVID-19, But It All Is Left To Chance
8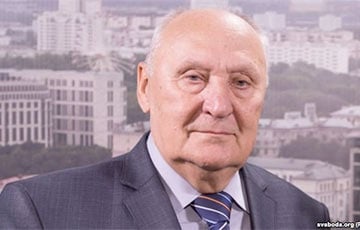 The ex-chairman of the Supreme Soviet of Belarus criticized the inaction of the authorities.
Over the weekend, the Ministry of Health announced an anti-record for the increase in coronavirus patients per day in Belarus since the beginning of the pandemic. The media report that according to medical estimates, the scale of the new wave of covid this autumn will be the largest.
According to statistics, only about 15% of those vaccinated in Belarus are vaccinated, this is a low figure in comparison with many countries of the world.
Former chairman of the Supreme Council Mechyslau Hryb, in a comment to udf, said that he had been vaccinated against coronavirus this spring with the Russian Sputnik V vaccine.
"I did not record any noticeable changes in the body either after the first or after the second dose. There was no fever or weakness. I follow the information in the country and the world through the Internet and television, and came to the conclusion that today there is no alternative to vaccination of the population - whoever says what. I am sure that vaccination of the population will greatly help to fight the pandemic, "said Hryb.
However, he agrees with the opinion that vaccination does not guarantee one hundred percent protection against coronavirus.
"But both doctors and people who have recovered from the coronavirus after vaccination say: with vaccination, the disease is more easily tolerated. Healthcare workers (my son is a doctor) and the whole progressive world think so. I see no reason to doubt this or evidence to the contrary," said Hryb.
Why, in his opinion, many people in Belarus refuse to be vaccinated?
"If the matter is in the Russian origin of the Sputnik vaccine, then I am somewhat surprised. We didn't have much to choose from: only between Russian and Chinese vaccinations. And my friends were more positive about the Russian one," said Hryb.
He sees the low initiative of the authorities as a more serious reason for the low level of vaccination among the population.
"There must be a serious and clear state program of vaccination of the population, with its strict implementation. If there is such a program, then it is not felt. It seems to me. by and large, everything is left to chance. Whether you want to vaccinate, or not - no one persuades you. Look at what we are doing: you sit in public transport - passengers are mostly without masks! It seems that there are requirements, but no one cares about their fulfillment," said Hryb.