Example Of Power Of Solidarity Of Belarusians That Lukashists Can't Break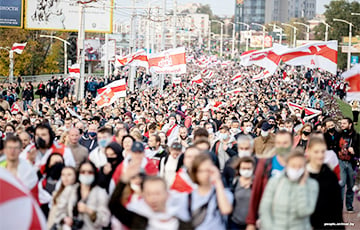 Solidarity is our weapon!
An example of the strength of solidarity of the Belarusians, which no repression can break, is published by the Pramen telegram channel.
A man bought a cell phone in a confiscated goods shop, found the number of the old owner on it and made a call.
The phone had been seized from the owner, Larysa Tankashkur, in the framework of a criminal case for disclosing the data of the police. Its old owner is serving a three-month sentence. Having found out about it, the man returned the phone to the family of the political prisoner.
Solidarity is our weapon!