"Shock And Outrage": Raman Bandarenka's Sister Commented On Suspension Of Case By Prosecutor General's Office
9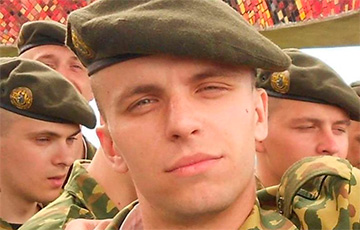 Volha Kucharenka is sure that the guilty will be punished sooner or later.
On September 17, the Prosecutor General's Office officially announced that the case of the murder of Raman Bandarenka was suspended, since they could not identify the person involved in the crime. Volha Kucharenka, Raman's sister, commented on the message of the prosecutor's office for Nasha Niva.
"We read yesterday that the case was suspended, but so far there was no official confirmation, the family did not want to comment. Because they still hoped that this was some kind of misunderstanding, fake, - says Volha. - Nobody contacted us, since February we have not had any contacts either with the Prosecutor General's Office or with other bodies. They did not contact us. Raman's mother sent requests to provide expert data, check the leaked audio recordings, where voices "similar to Baskau and Eismant's" sound, but received refusals in response.
And this morning we saw the official statement of the Prosecutor General's Office. Mom is sitting there crying. I didn't sleep until 5 am today because I was nervous and hoped it was a mistake.
But now we feel just shock and indignation, because I do not understand what has been going on all these months. Instead of collecting information hot on the trail, a check went on for three months.
And after they had already opened a case, I know that they interrogated people who were asked whether Roma smelled of alcohol, whether he drank at all, whether he ever behaved aggressively ... One got the impression that they were looking not for murderers, but for evidence that he himself is to blame.
At the same time, there was various information on the Internet. Have those leaked calls been checked? Billing?
Still, I am optimistic about everything and am sure that those who did this will be punished. It is a matter of timing and conditions under which this will happen. I do not exclude that the situation may turn in such a way that even with the current system it may happen.
I would also like to say a big thank you to all people, ordinary Belarusians, who show that they have not forgotten, remember, and supported us throughout the entire time. Thanks to this support, we managed to somehow survive through it all.
I don't really want to thank everyone else. It would be better if they start doing their job as required by law."