Two Belarusian Officials Involved In Attempted Return Of Tsimanouskaya Are Expelled From Tokyo
18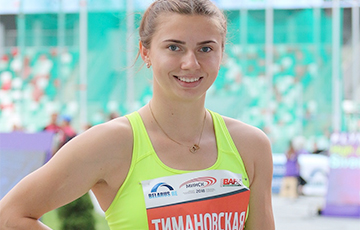 They have already left the Olympic Village.
Two members of the Belarusian Olympic team have been stripped of their accreditation because of they were involved in the attempt to return Belarusian track and field athlete Krystsina Tsimanouskaya back home. We are talking about the coaches Artur Shymak and Yury Maisevich.
This is reported by the press service of the International Olympic Committee.
They have already left the Olympic village, but the IOC "will give them an opportunity to speak," said the committee. They will have to leave Tokyo.
An IOC Disciplinary Commission has been set up in the case of Krystsina Tsimanouskaya to clarify the circumstances around the incident and the roles the coaches Mr Artur Shimak and Mr Yury Maisevich played. #Tokyo2020 #Olympics /1

— IOC MEDIA (@iocmedia) August 5, 2021
On August 1, Belarusian track-and-field athlete Krystsina Tsimanouskaya stated that they tried to send her back to Belarus after she had criticized the coaches of the Belarusian national team at the Olympics. The track and field athlete said she was afraid to go back to Belarus, as she could be imprisoned there, and asked the Japanese law enforcers for help.
On August 2, it was reported that Tsimanouskaya sought political asylum in Poland, while her husband left Belarus for Kiev.
Poland issued humanitarian visas to the athlete and her husband. The European Union welcomed Poland's decision and stated that the attempt to return Tsimanouskaya to Belarus by force was yet another proof of the brutal repression of Belarusian dictator Lukashenkaa.
On August 4 the athlete flew from Tokyo to Vienna and from there to Warsaw.
The International Olympic Committee started an official investigation into the incident with the track and field athlete.
Several Belarusian athletes left Belarus following the scandal around Tsimanouskaya. Two more athletes refused to return to Belarus and said they would stay in Germany, where they are now.