Few Weeks Of Your Vacation Will Bring Free Belarus Closer
2
Stasia Hlinnik
26.07.2021, 16:21

9,798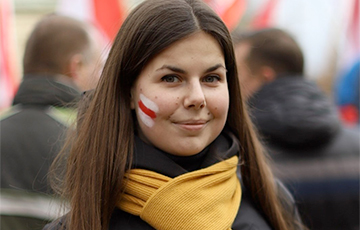 There is a way out.
Stasia Hlinnik, co-founder of the Belarusian Youth Hub, granddaughter of the first head of independent Belarus Stanislau Shushkevich, addressed the Belarusians on her Facebook page:
- How to safely bring the resignation of the sadists closer? What can you personally do?
We all understand that protest in Belarus is now unsafe and, most likely, it is not even effective. There is a way out - a strike. The strike is what scared Lukashenka and his entourage the most a year ago. Remember his trip to the Minsk Wheeled Tractor Plant.
What to do for those who do not work for a state enterprise but want to support the strikers? You have the legal right to go on vacation. The Belarusian private sector accounts for 50% of the total state treasury. Your leave on vacation will allow, on the one hand, to stop receiving funds in the state budget, and on the other hand, to support those who are already ready for a strike.
Gather your friends, go see the lakes, the forest, relax, see what a beautiful country we have. The main thing to remember is that you cannot earn all the money in the world. Few weeks of your vacation will bring the free Belarus closer. Belarus goes on vacation!