J:Mors: It's Important To Believe This Is Our Country, Already Now, Today
2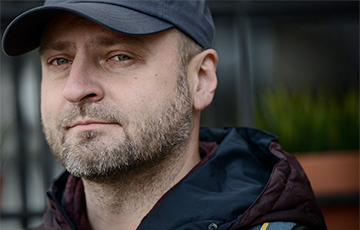 The musicians commented on the cancellation of concerts in the Hrodna region.
All three concerts of J: Morse in the Hrodna region, announced in May, have been canceled. "Technical reasons" arose at several sites simultaneously, and at one more - the outbreak of the coronavirus, leader of the band Uladzimir Puhach said on Facebook.
"Not without incidents, but we managed to play concerts in support of the new album in Minsk and Mahiliou. What next - we do not know yet. But our position remains unchanged. We will try to continue playing for you at the earliest opportunity. It is important to believe that this is our country, now, today. We lived, live and will live in it. If we ourselves do not believe in this, we will not be able to convince anyone. Sooner or later we will succeed.
The concert in Vitsebsk is still in plans, and a new single will be released next week. We do not stop, and continue to work no matter what. And you don't stop," said the musician.