Lukashenka Judge Paulouskaya: All Judges Of Partyzanski District Have Snow On Boots
31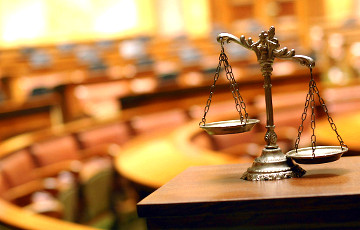 The judge has confessed that she and her colleagues bought their graduate theses.
Judge and deputy chairman of Partyzanski district court of Minsk Volha Paulouskaya didn't manage to write her thesis during her studies and asked more competent professionals to do it for her. Cyber partisans found information about it in Paulouskaya's mailbox.
It is noteworthy that the topic of the thesis of the so-called judge was "Legal and Organizational Mechanism for Combating Corruption". It turned out that Paulouskaya herself is one of those judges who, when dealing with political protocols under Article 24.23, do not show any particular adherence to principles and pass guilty verdicts.
After the information about the purchased diploma was leaked, the judge did not get lost and turned all her colleagues in, writing in social networks that all the judges of Partyzanski district have purchased diplomas.
"All the judges of Partizanski district have custom-made diplomas. Everyone has snow on the boots," - Paulouskaya said.