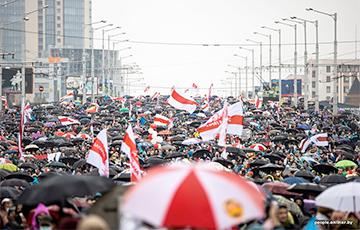 Political aikido continues to work.
The old man will start the "breakthrough" of the foreign policy blockade from Baku. This is the first visit of an agro-Führer in 8 months after the lost elections, not counting two unsuccessful voyages to Sochi. Well, let's not forget the humiliating receptions of ambassadors and delegations of Russian governors with a dubious past, the Nick and Mike Telegram channel writes.
Let's see how the two-day voyage ends. A no-frills delegation. We've written about topics of conversation before. The main ones are Beijing and money, everything else that Massandra writes about in her telegram is for a diversion.
This means that not everything is so rosy from the point of view of prospects. An attempt to prove their legitimacy was better than with utility bills, but also so-so. Perhaps, using the example of the Baku-Ankara relationship, they will explain to the old man that alliance is not just empty words.
However, there was more business than words with Baku over the past years. Once Aliyev Jr. saved the old man when he had issues with money in Minsk and another tension with Moscow - he borrowed 200 million dollars for a short time. Since then, the situation has changed significantly. Both political (Ankara and Baku entered the big regional policy as an alliance) and economic (incomes in Baku are not what they used to be). Can you enter the same river twice? Unlikely. It remains to be wondered: why Baku needs the old man as a guest? And what will Moscow say to the anti-Russian visit?
Well, in Belarus, the best way to prove legitimacy is repression. The ban on the broadcast of Euronews in Belarus is the first serious move in the suppression of foreign media. We wrote about the impending attack on the independent media earlier.
On the one hand, this is petty revenge on the European Broadcasting Union for the situation with Eurovision (EBU founded the channel in the early 90s). On the other hand, this is a statement of the fact that the information field has been lost with a bang (we have said more than once that this is one of the main reasons for the protests in 2020). We are deliberately not talking about information warfare since hostilities are being conducted only from one side. The junta strikes the squares and destroys its own supporters.
But such blatant violence against the media, funded by the EU, is another escalation. Once again, we repeat that they do not need to interfere, they will do everything themselves. Especially now, in a zugzwang situation. And our path is political aikido.