Difficult Questions Were Posed to Lukashenka in Sochi
22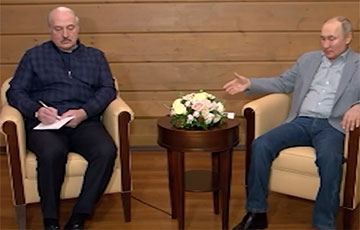 It is quite probable that a conflict between Minsk and Moscow will "sparkle" again.
At the talks on February 22 in Sochi, the topic of upgrading integration roadmaps suddenly surfaced. But experience shows that this process can be very stringy and may fall apart at any moment, political analyst Aliaksandr Klaskouski writes.
In addition, many political analysts believe that Moscow is embarrassed by the prospect of signing integration documents with Lukashenka, who has big problems with legitimacy after last year's elections and protests.
Thus, the smiles of the two rulers in front of the television cameras in Sochi do not at all indicate a cloudless relationship.
It seems that difficult questions were posed to Lukashenka there. It is likely that this year, a conflict between the allies will sparkle again.