Lukashenka Begins To Realize Inevitability Of Defeat
15
Aliaksandr Frydman
19.10.2021, 10:30

26,422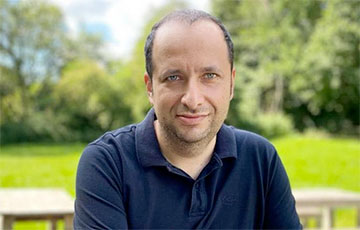 Why can't the Belarusian ruler outplay the West?
In the twilight of his political career Aliaksandr Lukashenka decided to try his luck in the big game on the European field, and made a bet on the migration crisis. Lukashenka is an experienced, stubborn and brutal politician, who is full of aspiration for power, self-confidence and cynicism.
But these qualities are not enough to play a successful game on a serious international level. It requires understanding of the opponent, flexibility, creativity, and the ability to be meticulous about one's moves.
Neither Lukashenka, nor his entourage, which has been selected based on the principle of blind obedience and unconditional loyalty, have such abilities. For this reason, the cynical "migration game" of the official Minsk will end in defeat.
And it seems that Lukashenka himself realizes the inevitability of this defeat: he will not be invited to the negotiating table - the French Foreign Ministry once again let him know on behalf of the EU that he is not the president of Belarus for Europe, but simply an illegitimate "Mr. Lukashenka". Reuters reports that Foreign Minister Makei might be included in the next EU sanctions list, which means the channel of negotiations through the "eternal minister" will be closed.
It is failures on the "migration front" that can explain the regime's course towards isolation from the civilized world and hysterical tightening of the screws, which showed up in recognizing the yard chat rooms as "extremist groups", actual expulsion of the French ambassador, and even in threats to deprive Belarusians in Western countries of their citizenship.
Aliaksandr Frydman, Telegram