Mikhail Sazonau, Former Deputy Head Of Lukashenka's Administration, Died
14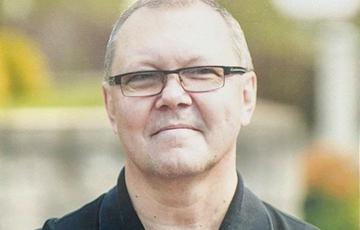 He had coronavirus.
On January 5, Mikhail Sazonov, former deputy head of Lukashenka's administration, passed away, his wife Raisa Dashkevich told to tut.by. Sazonau was a member of Lukashenka's team when he first took part in the presidential elections in 1994.
Mikhail Sazonau was 64 years old. He had been very ill lately.
- He spent two months in the cardio-center. He went to the hospital with a heart attack, got infected with coronavirus there, - Raisa Dashkevich said.
Mikhail Sazonau graduated from the geographical department of Belarusian State University. He worked as a geologist in scientific research and engineering research organizations. In 1980s he was transferred to the Ministry of Internal Affairs. He was engaged in the fight against economic crime and corruption. Working in the police, he received a legal education. Took part in the liquidation of the Chernobyl accident.
In 1993, after leaving the post of Deputy Head of the Republican Department for Combating Economic Crimes, was sent to the "Parliamentary Anti-Corruption Commission" headed by Lukashenka.
Since 1994, Sazonau worked in the dictator's administration. He was deputy and first deputy head.
In 2000, he retired from public service and went into business.