Power Has Backed Itself Into Corner
6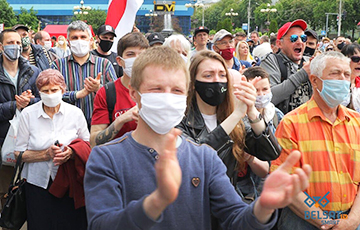 It's symbolic that it happened on Bastille Day.
"Today, by the way, is Bastille Day - the symbol of the French revolution," - the Minsk Heptarchy telegram channel writes.
"It just so happened that the starting point for the boiling of the Belarusian society is also July 14.
After the refusal to register the favorites of the presidential race Babaryka and Tsepkala, the authorities have finally backed themselves into the corner.
We do not know on what day exactly the Belarusian people will finally turn Lukashenka down.
But it will happen very soon, that's for sure!".