Belarusians' Most Popular Song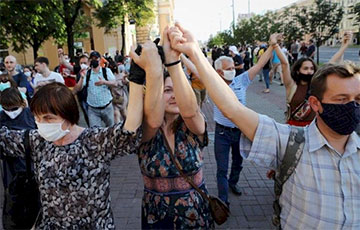 Let's make some noise.
The protests against 'Alex The 3%' are underway in Belarus.
A reader of Charter97.org website has sent a new video to the song 'Walls Gonna Collapse!'.
We should note that this song is now played all over the country, most often, the participants of the Solidarity Flash Mob play it at 7 p.m. every day.