38 Employees Are On Strike At BSUIR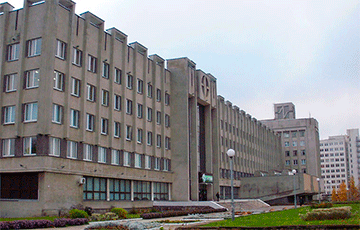 The teachers support students who advocate changes.
38 employees of BSUIR - associate professors, lecturers and assistants of departments - have joined the on-going strike.
According to one of the striking professors, some of them let the students go, some of them discuss what is happening in the country during the classes.
The university management, according to our source, "does not react to it in any way". "No one of us has been summoned either to the deans or to the heads of departments," - he notes.
- Not only professors, but also doctors of sciences, associate professors joined the strike - it is not reasonable to press on them, to threaten with dismissal, the case will be very high-profile.
Among the striking professors, 25 out of 38 are from the Faculty of Computer Systems and Networks and the Faculty of Computer Engineering.